THE DIFFERENCE IS SUCCESS
SCHOLAR RECRUITMENT CAMPAIGN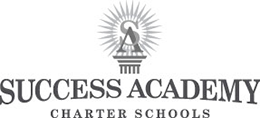 Success Academy, a growing NYC public charter school network, required a campaign that would be instrumental to their branding on several levels: increasing applications for the 2012-2013 school year; driving awareness of the impact and performance of their schools; and educating the public about charter schools in general and their contributions to the community. This campaign needed to be geared toward a wide economic, ethnic, and geographically diverse audience, with targeted outreach that required customization for key segments.
Starting with a clear strategic vision based on the exploration, consideration, and action stages of a parent's journey toward identifying the right school for their child, we developed a very flexible communications plan. This plan embraced a variety of tactics and media properties to deliver high visibility, engagement, and response including online banner and rich media display ads and an aggressive direct mail and e-communications schedule, as well as an incredibly effective subway domination and billboards throughout Manhattan.
In a matter of a few short months, LFO's work generated big buzz across Success Academy neighborhoods and within the press. LFO' surpassed client goals by nearly 10%, with more than 60% of the goal met halfway through the campaign. We also established a brand guideline and communications framework for future campaigns and other business divisions, including new market school expansion, teacher and talent recruitment, and donor fundraising efforts.
View All Work